teacher photos
Alex Auder
Alex Auder, director of Magu Yoga, was recently included on a list of America's 100 most influential yoga teachers (she was in the top 25!): sonima.com. Alex is a native New Yorker who grew-up in the Chelsea Hotel with her mother, Viva (an Andy Warhol Superstar), and her sister, the actress, Gaby Hoffmann. She is very excited to bring her 20 years of teaching experience (almost half of her life!) to Philadelphia. Known as one of NYC's preeminent teachers, she has developed a keen eye and a genuinely authentic and original voice. She began her teaching career in 1996 at Jivamukti Yoga Center and at her own studio in Rhinebeck, NY (now Satya Yoga). During her years in Upstate NY, she studied closely with her Vedanta teacher, Shubraji, who continues to deeply influence her teaching and her practice.
Over the last 10 years Alex had been teaching out of her own studio in the WestVillageYoga (critics pick in NY Magazine) and as a senior teacher at Kula Yoga Project until she recently moved to Mt Airy.
Informed by 20 years of studying various movement modalities including ballet, Iyengar Yoga, Kula Yoga, the work of Nevine Michaan (among others), Pilates, conditioning & strength training, Body-Mind Centering, & Somatics, Alex has developed a keen eye and a genuinely authentic, irreverent, and original voice. Her classes are known for the graceful integration of clear and precise alignment cues, intelligent sequencing based on stability and functional movement, Somatics, vedantic philosophy, and generous hands-on assists.
Alex co-leads a summer retreat at Kripalu, teaches a monthly "Masters Class" at Kula Yoga Project, leads the sections of Kula 200 hour TT called: "Relevant Dharma Talk" & "The Art of Adjustments," and leads her own 75 hour advanced Teacher Training at Magu Yoga called "The Eye of the Teacher".
Tara Culp
Tara Culp is thrilled to be teaching at Magu Yoga and in Mt. Airy were she was raised. She began practicing yoga at Jivamukti Yoga in 1996 while living in NYC. Her first certification was completed at It's Yoga with director Larry Shultz in San Francisco 1999. After the birth of her daughter in 2001 she continued her studies in prenatal and postpartum yoga with Jyohti Larson of Intergral Yoga Institute and Mia Borgatta director of Lila Yoga Dharma & Wellness both in NYC. In 2009 she became certified to teach Conquering Lion Yoga under the masterful tutelage of one of NYC's
most popular teachers Kelly Morris. Tara recently was taught how to practice Transcendental Meditation through the David Lynch Foundation a non profit who's mission is to help heal traumatic stress and raise performance in At - risk populations. Tara sincerely wishes that all of her students experience the healing benefits of the practice and the freedom and peace that exists within our own bodies, minds and souls.
Noah Julian
Noah's class has its roots in yoga but is not bound by them: Sometimes fluid, always informative, we will look at the geometric alignment of the body and the possibilities that arise in ones movement by correcting body mechanics and introducing old and new movement patterns. Noah's teaching is informed by intense study of numerous movement modalities (including: Yoga-Asana, Acrobatics, Gymnastics, various martial arts, Ballet, and WeightLifting) and yoga teachers of various styles (Katonah, Prana Flow, Vinyasa, Iyengar, Anusara, Ashtanga, Acro-Yoga), spanning well over a decade. Having experienced severe rheumatism and a full recovery from the debilitating disease he also brings first hand knowledge of moving through physical and mental challenges.
Matthew Mitlas
Matthew Mitlas has been teaching yoga full time for four years and practicing for six. Shortly after taking his first yoga class in highschool, he chose to dedicate his life's work to sharing the gifts of Yoga with others. Originally certified to teach through a private program led by his mentor, Matthew has since completed numerous advanced and therapeutic trainings. His classes invite an awareness that envelops all types of movement and keeps the mind steady, focused, and light. With his poetic verbal cues, intelligent sequencing and warm presence, Matthew co-creates the conditions and space in which his students can experience an authentic, inward Yoga practice. Focusing on alignment principles that keep the body safe while exploring inner stillness and breath in each posture, students will become present with the infinite creativity of the universe as it takes form in each and every body in its own, unique way. Matthew is also a Magu Yoga Advanced Teacher Training Grad.
Lori McAlister
Lori McAlister has been teaching yoga since 2004, but her practice began almost a decade earlier in college where she studied modern dance and choreography.
Her classes draw upon these 20 plus years of experience studying with everyone in New York City she could. Stand out teachers include Dharma Mitra, Sharon Gannon and David Life, Alan Finger, Cyndi Lee, Twee Merrigan, Coral Brown, Shiva Rea, Rodney Yee, Colleen Saidman, Kaustaub Desikachar, Schuyler Grant, Alex Auder, Nikki Villela, David Regellin, Allison West, Elena Brower and countless other vinyasa teacher colleagues.
Having now taught all over the globe, Lori loves being a yoga educator. She continues to be on several teacher training staffs, was the managing teacher at a local Philly studio, and led their inaugural 500 hour teacher training. Lori also created Sequencology, a yoga teacher training that combines intelligent sequences along with subtle body support to effectively transport the practitioner into a state of homeostasis.
Lori's classes focus on the power of breath, anatomical alignment, and subtle body energetic awareness. The combination of these elements can open a portal for self-healing by calming the central nervous system and resetting the rest and digest function.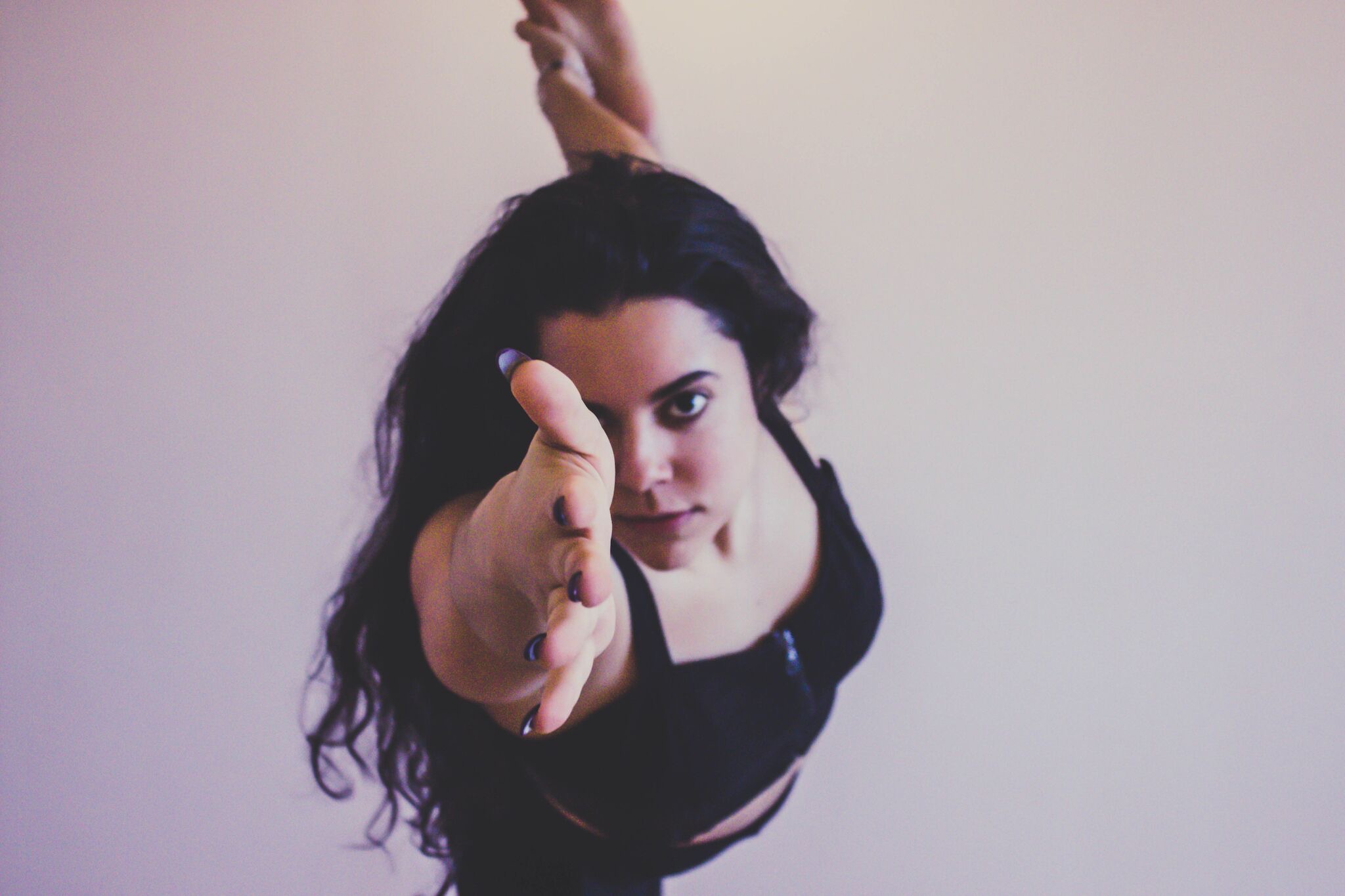 Chandler Price
Chandler began her spiritual pursuit at age 7 when she wrote in her journal that she wanted to know herself. Years later in 2013 she found yoga as an entryway to practice just that. She completed her 200hr training shortly after graduating from Temple University with a degree in Acting and Musical Theatre. She is also a graduate of the Magu Yoga 75hr Eye of the Teacher Training (2017). Chandler teaches potent, alignment-driven classes where connection to breath is of highest importance. She offers students intelligent physical-structuring, energetic stability, and a pathway to mindfulness. Her teaching combines asana as therapy, ritual, and spirit. Within each of us lives the answers we seek and she is honored to act as a guide for those looking deeper. Chandler remains a dedicated student and practices with teachers Alex Auder, Tara Culp, and Noah Julian weekly. She recently led classes for the Soul Trek Birthright that tours cities such as Tel Aviv, Jerusalem, and Tzfat. Outside the practice room Chandler can be found spending time with her mystic cat Jade or working as a 'Budtender' for Compassionate Sciences Alternative Treatment Center.
Meredith Jacoby
Meredith began practicing yoga when a friend encouraged they try it at a local gym in 1995, opening a path of study that began in Colorado and contained with a melting pot of disciplines including Ashtanga, Sivananda, Iyengar and Bikram Yoga. She went on to obtain a 200 hour certificate to teach in 1999. Her classically minded, multi-disciplined teaching methods are influenced by a wide variety of styles, teachers and trainings and include additional certifications in Restorative and Prenatal Yoga. Meredith encourages students to uncover a viable, personal path towards holistic, sustainable self-care. She provides a clear, safe, and nurturing space for students to connect and unlock the well-spring of yogic potential and power.